Across the street from Chicago's City Hall, the 22-story Burnham Center may soon be home to the city's first office-to-vertical farm conversion. After partnering with Agriplay to acquire technology rights, Farm Zero is currently negotiating with Golub & Company to lease up to 70,000 SF of vacant space within the Burnham Center. The building has struggled to retain occupancy since the beginning of the pandemic and is currently over 30% vacant as per CoStar. A lease with Farm Zero would cut that down by over a third.
Vertical farming is a high-tech farming practice that involves growing crops in a controlled, indoor environment. Using LED lights, purified zero loop water systems, carbon-dioxide injection and other advanced techniques, vertical farms are able to produce 10-20 times the yield that a traditional open-field can. Additionally, vertical farms are able to cut down on pesticide use and transportation costs, usually growing the crops mere miles away from where they are sold to consumers. The minimal amount of space needed to grow maker vertical farming an ideal supplement to addressing the food needs of urban centers.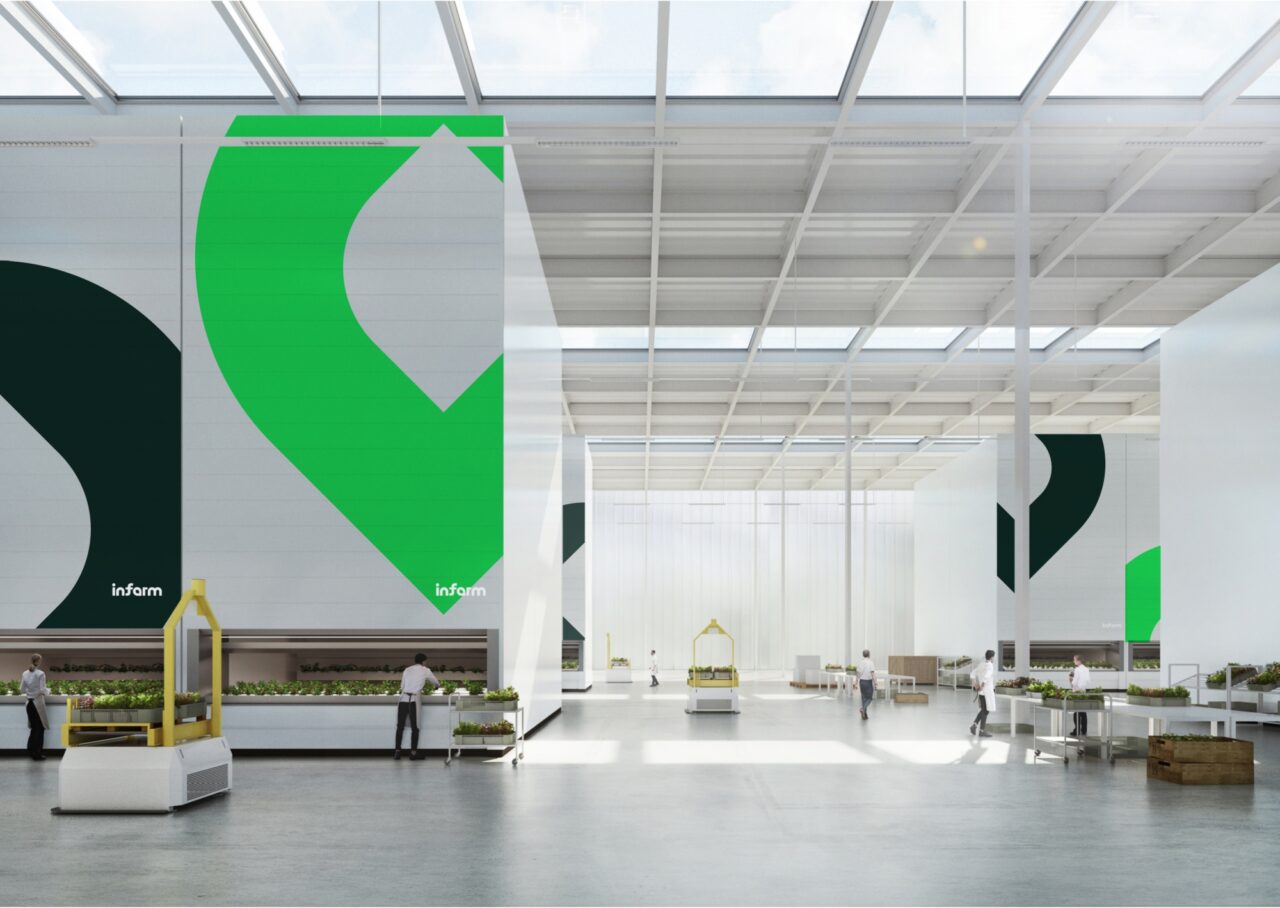 The vertical farming industry is now an increasingly lucrative market as technologies mature and companies are able to scale in size. The industry is expected to grow into a $9.7B industry by 2026 and $35B by 2032. Companies like Plenty have already made a significant mark on the commercial real estate landscape, with the REIT Realty Income investing up to $1B with the company to develop indoor farm space for vertical farming.
However, Farm Zero's method of leasing existing office space is unique. While most vertical farms operate in warehouse-like structures in the peripheries of urban centers, growing these crops within downtown districts present landlords with both a new set of opportunities and a new set of challenges. While Farm Zero's crop will be centrally located to many of Chicago's busiest grocery stores, the method's high energy and water usage may put a strain on the over 100-year-old Burnham Center.
Farm Zero plans on leasing and utilizing over 3 million SF of office space in the Chicago downtown area by mid-2024, enough space to grow over 60 million pounds of crops annually, reducing the carbon footprint of Chicagoan grocery stores that primarily rely on imports from California and Mexico. Its partner Agriplay has launched a proof-of-concept in Calgary and expects to expand to 1.5 million SF by the end of the year.