Second Quarter – 2022
The national retail vacancy rate dropped 10 basis points during the second quarter and stands at 4.4%. Leasing activity continues to improve as retailers open more stores, with growth being driven by the demand for smaller spaces.
Construction activity now stands at 59.6M SF, with 4.3M SF of new retail space delivered in the second quarter of 2022. Houston leads in construction pipeline size with 4.5M SF underway.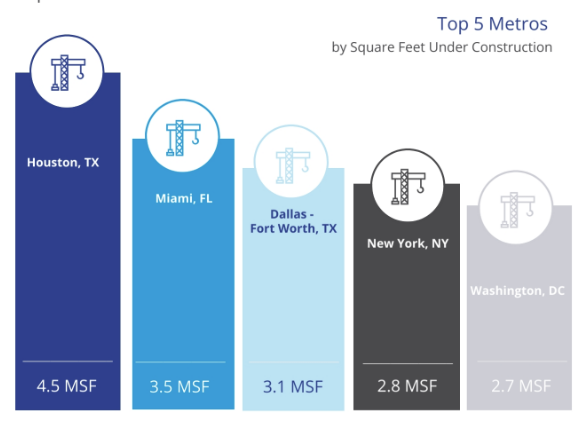 19M SF of space was absorbed in the second quarter, with the vast majority of absorption flowing into general retail and shopping centers.