Colliers Quick Hits | September 8th, 2022
With rising interest rates pushing many first-time homebuyers out of the market for the time being, demand for multifamily units has never been greater. Numerous reports cite the lack of affordable housing options, with some estimates putting the deficit at 7 million units. While today's robust construction pipeline will not resolve decades of underdevelopment, some relief is on the horizon. Nationally, a new generation of multifamily unit are under construction, totaling approximately 870,000 units of about 5% of national inventory, per data from CoStar.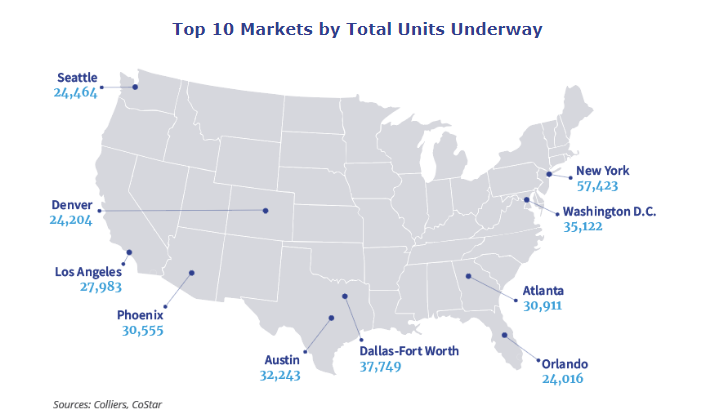 Significant Multifamily Developments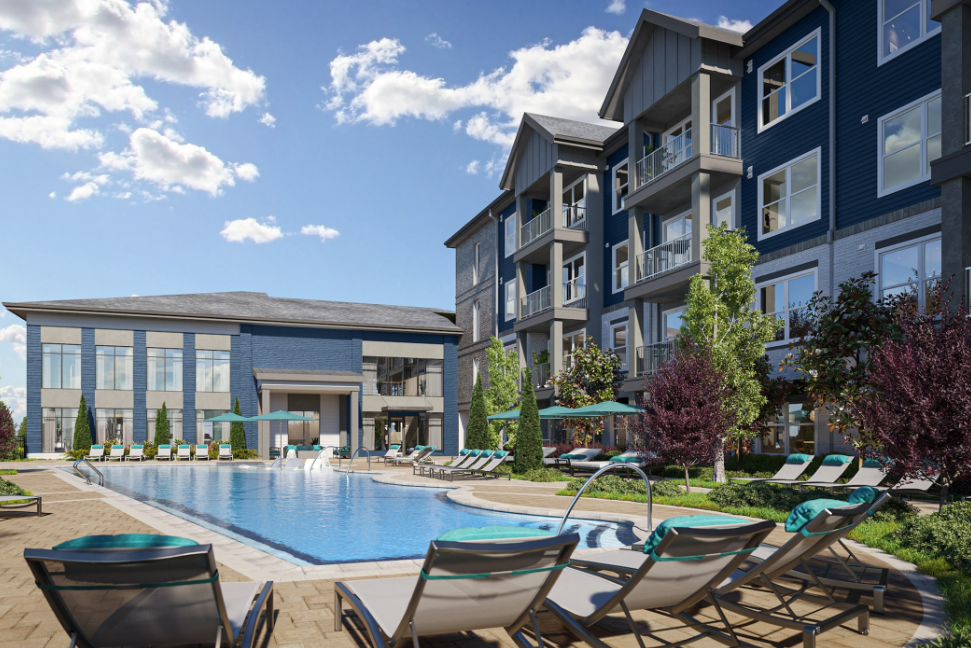 Raleigh-based Aventon Cos. is building a 300-unit property in Lawrenceville, Georgia. Featuring a resort-style saltwater pool, game room, fitness center, and co-working/private offices, the development is just one of dozens of similar developments popping up across Gwinnett County, where almost 6,500 units are currently under construction.
Source: CoStar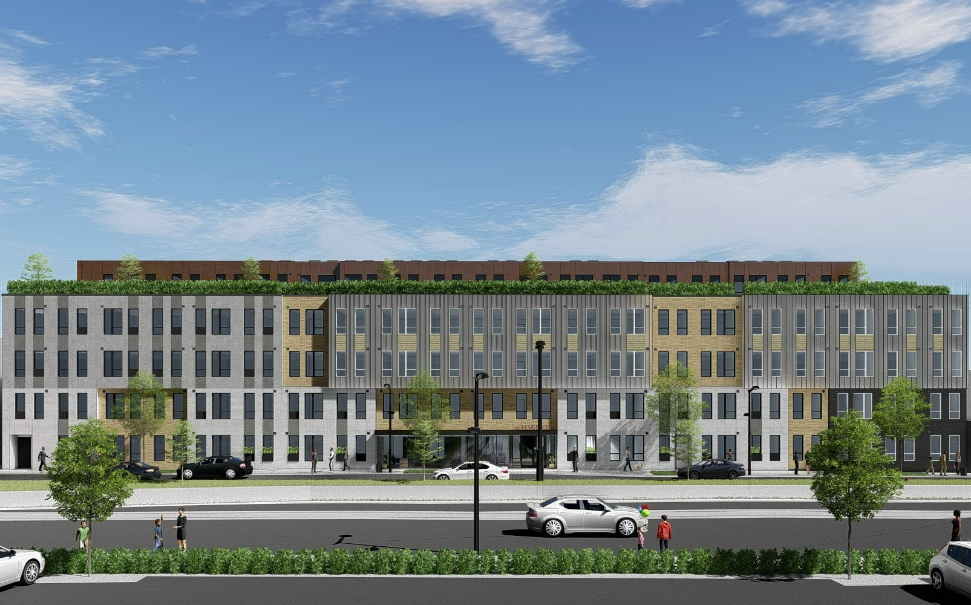 Development firm Foulger-Pratt Cos. has received nearly $118 million in financing for a 148-unit apartment complex in Washington, D.C. Slated to be a fully affordable housing project, the property will span 160,000 SF and will be available exclusively to residents making 50% or less of the area's median income. Foulger-Pratt recently completed several large apartment projects, including the 335-unit Hardwood Flats in Bethesda, Maryland.
Source: CoStar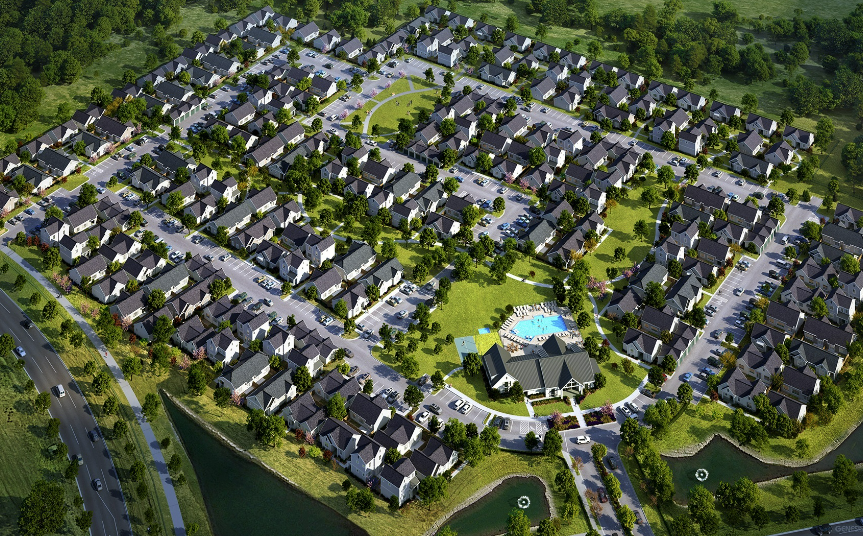 Coastal Ridge Real Estate is one month away from breaking ground for a 230-home build-to-rent project in Jerome Village, a master-planned community just northwest of Columbus, Ohio. Catering to a wide-range of renters, the community will include more than 700 acres of park and green space, connecting directly to Glacier Ridge Metro Park.
Source: CoStar