July year-over-year overall retail sales registered 8.6%. While month-over-month sales were unchanged in July, the details were far more encouraging, with a price-related fall in gasoline sales freeing up households to increase spending on other goods. With prices no longer rising rapidly, the increase in underlying retail sales is consistent with a rebound in real consumption at the beginning of the third quarter.
Last month's decline in gasoline prices explains the 1.8% fall in gasoline station sales. Motor vehicle sales declined by 1.6%, but that won't appear in the monthly consumption figures, which are based on the manufacturers' unit sales numbers, which rose last month. Excluding gasoline and autos, sales rose by 0.7%, the same as in June, with the gain last month led by a 2.7% jump in non-store sales which more than offset small declines in department store and clothing sales.
Control group sales rose by a similar 0.8% in July and, with previous months' estimates revised significantly higher, growth in underlying retail sales now appears to have been solid over the past six months.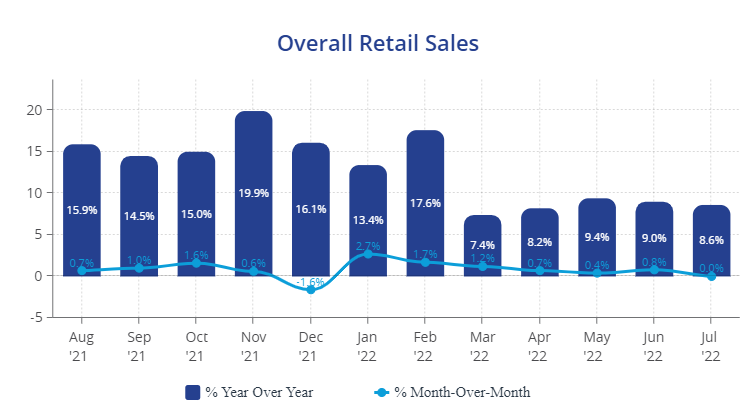 ---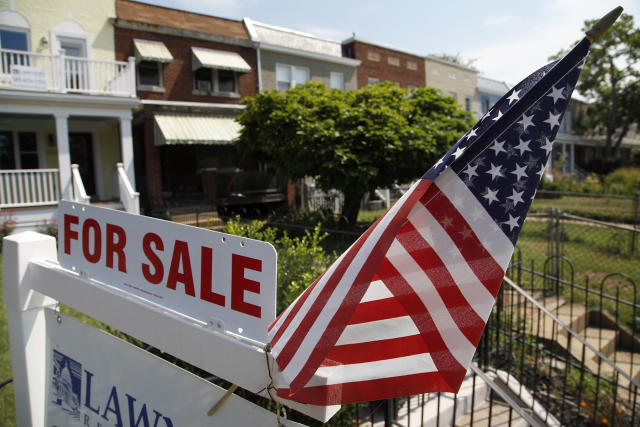 U.S. housing starts fall in July to lowest level since early 2021
Construction on new U.S. homes fell a seasonally adjusted 9.6% in July to 1.45 million, the lowest level of starts in July since February 2021.

Building permits for new homes fell 1.3% to 1.67 million in July.

Starts for housing projects with five units or more declined 10% to a rate of 514,000 units. However, permits increased 2.5% to a rate of 693,000 units.
Source: MarketWatch
---
U.S. industrial output up sharply in July
U.S. industrial production rose 0.6% in July, the Federal Reserve reported. The gain was above Wall Street expectations of a 0.3% increase, according to a survey by The Wall Street Journal.
Capacity utilization rebounded to 80.3% in July from 79.9% in the prior month. The capacity utilization rate reflects the limits to operating the nation's factories, mines and utilities.
Output of the U.S. industrial sector was at an all-time high, eclipsing the level hit in 2018.
Although manufacturing rose 0.7% in July after falling in the prior two months, surveys of manufacturers show growing concern about the sector going forward.
Source: MarketWatch